The Joys of Boating: An Escape to Tranquility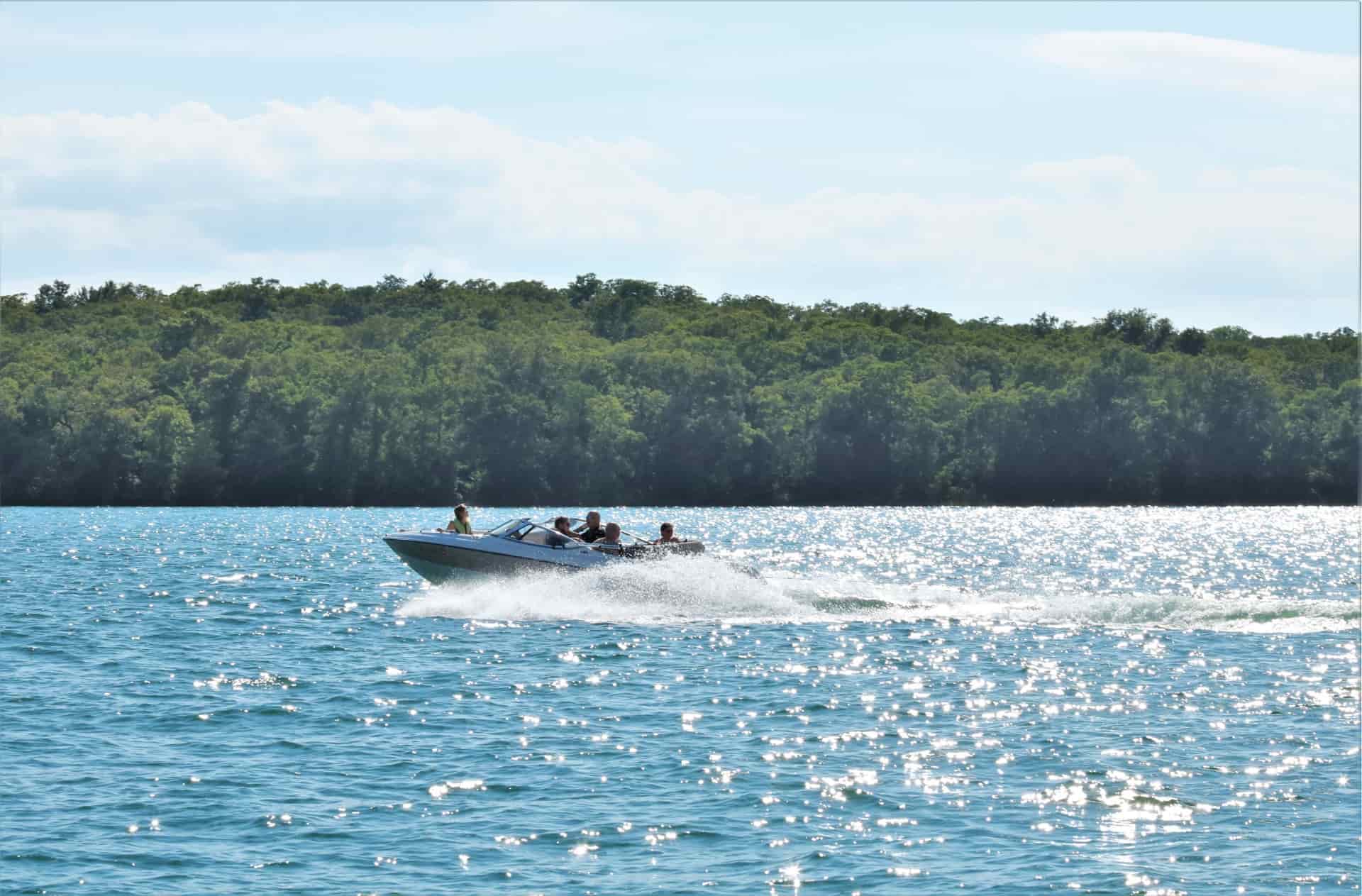 There is something undeniably captivating about the open water—a vast expanse that offers a sense of freedom and adventure. Boating, in particular, has long been a beloved pastime for enthusiasts around the world. Whether it's a serene lake, a meandering river, or the vastness of the ocean, boating offers a unique opportunity to escape the pressures of everyday life and immerse oneself in a world of tranquility and exploration.
At its core, boating is an activity that brings people closer to nature. It allows individuals to embrace the soothing rhythm of the water, the gentle sway of the boat, and the serenity of the surrounding landscape. From the moment you embark on a boating adventure, you leave behind the hustle and bustle of the shore and enter a realm of calmness and relaxation.
One of the most appealing aspects of boating is its versatility. There are countless types of boats available to suit various preferences and purposes. Whether you prefer the simplicity of a kayak or canoe, the speed and excitement of a motorboat, or the elegance and grace of a sailboat, there is a vessel for every boating enthusiast. Each type of boat offers a unique experience, catering to different interests and skill levels.
For those seeking an adrenaline rush, powerboating provides an exhilarating experience. The wind rushing through your hair, the thrill of speed, and the splash of water against the hull create a sense of excitement that is hard to replicate. Powerboats are perfect for waterskiing, wakeboarding, or simply cruising along the coastline, providing an unmatched sense of adventure and freedom.
On the other hand, sailing offers a more serene and introspective experience. The gentle sound of the wind filling the sails, the art of navigating using the stars, and the sense of self-reliance all contribute to the unique appeal of sailing. It allows you to connect with nature in a profound way, relying on the wind's whims to guide your journey. Sailing is not just a hobby; it is an art form that combines skill, patience, and an intimate understanding of the water.
Beyond the thrill and relaxation, boating also provides an opportunity for exploration. With a boat as your means of transportation, you gain access to hidden coves, secluded beaches, and remote islands that are often inaccessible by land. Exploring these hidden gems, away from the crowds, allows you to experience nature in its purest form. It is a chance to witness breathtaking sunsets, encounter wildlife, and create memories that will last a lifetime.
Boating is also a fantastic way to bond with family and friends. Whether it's a weekend fishing trip, a leisurely cruise, or a picnic on a secluded beach, boating brings people together in a shared adventure. It encourages quality time, laughter, and a sense of camaraderie that is hard to replicate in any other setting. The absence of distractions and the simplicity of life on a boat allow for meaningful connections and create cherished moments.
Of course, with the privilege of boating comes the responsibility to respect and protect our waterways. Environmental consciousness is crucial to preserving these natural treasures for future generations. Boaters should adhere to safety regulations, practice responsible fishing, and adopt eco-friendly practices, such as minimizing waste and reducing fuel consumption. By promoting sustainable boating practices, we can ensure that the joy and beauty of boating will be enjoyed for years to come.
In conclusion, boating offers a magical escape from the chaos of everyday life. It allows us to immerse ourselves in nature, experience thrilling adventures, and forge deep connections with others. Whether you seek the adrenaline rush of powerboating or the serenity of sailing, boating provides an unparalleled sense of freedom and tranqu